Don't Look Back
A montage created with an array of images and evolved into something that brings back memories.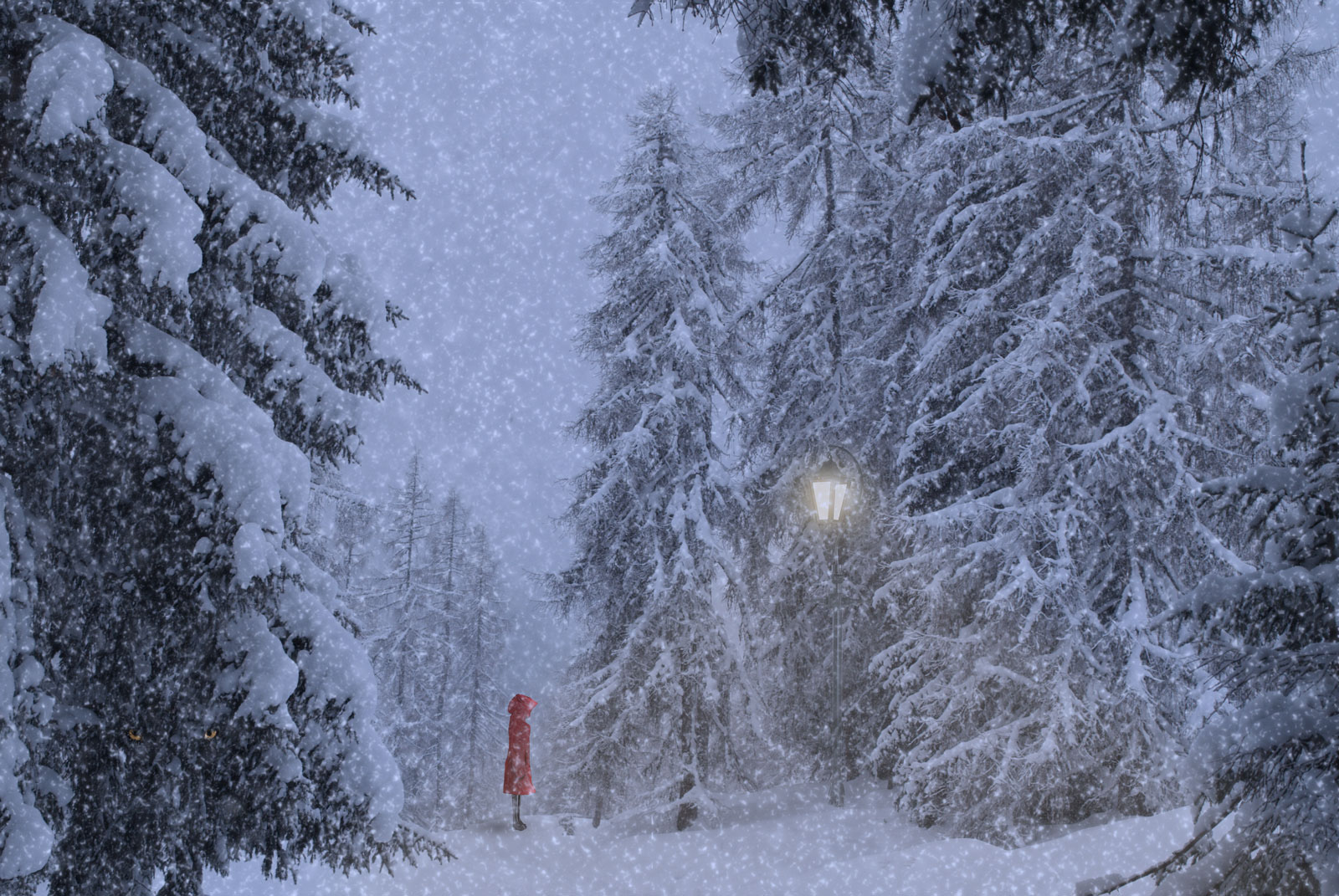 This started off as an image i created with just the forest and rain mac, then came the lampost and lastly the wolf eyes. It was then I realised this is also a memory of the 70's film

Don't Look back

. This image is tame and whimsical but the film is a real HORROR!